Interested in starting a company, investing, or just curious about the current state of innovation in Houston? Then YOU are invited to "Spotlight on JLABS" at the Dell Medical School – Health Learning Buiding on March 27th to meet, greet, and see short presentations on some of our standout companies. Space is limited, so don't miss out!
Did you know that JLABS @ TMC is home to nearly 40 emerging companies? On March 27th, the head of JLABS Texas, Tom Luby, will give a presentation cover questions such as "What is JLABS?" "Who is JLABS?" and most importantly "Why JLABS?". Following Tom's presentation will be two companies that have come to JLABS in Houston from Austin and San Antonio, furthering the initative that we are not only JLABS @ TMC, but JLABS Texas. Join us to see how they're moving innovation forward, in Houston and all over the great state of Texas. Please note that the presentations at this event will include publicly available, non-confidential information only.
Speaker:
Tom Luby, Ph.D. | Head of JLABS, Texas, Johnson & Johnson Innovation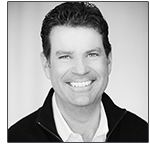 Presenting Companies:
Cible | Oncology | Austin, Texas
Vitanova | Oncology | San Antonio, Texas
This event is presented in partnership with:


Agenda:
11:00 AM | Registration Opens
11:30 AM | Presentation – Tom Luby
11:45 AM | Q & A
12:00 PM | Company Presentations
12:30 PM | Networking Lunch
1:30PM | Program Close
Who should attend:
This workshop is ideal for inventors in academic centers and hospitals, and early stage healthcare start-ups in the pharma, medical device, consumer health and digital innovation areas.